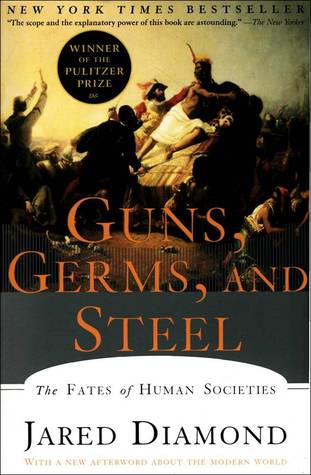 Guns, Germs and Steel: The Fates of Human Societies

by Jared Diamond (Norton, 1997)

Another older book but one which is a real favourite of mine to dip into. The author is an American professor of Geography and this was a winner of the Pulitzer Prize. The first sentence reads 'This book attempts to provide a short history of everybody for the last 13,000 years'. And what a journey this proves to be. From asking the question 'Why did human societies have such diverse fates?' Diamond takes his readers through history, geography, cultures and societies to answer that question. A riveting read.