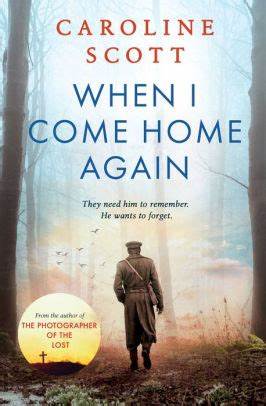 When I Come Home Again

by Caroline Scott (Simon & Schuster, 2020)

If you think there can't be a new way to write about World War One, please read When I Come Home Again by Caroline Scott. Chosen by The Times as its Historical Fiction Book of the Month, this is about loss of memory and the imperative to remember what you want to forget. Available from Adventure into Books, or Waterstones Perth.