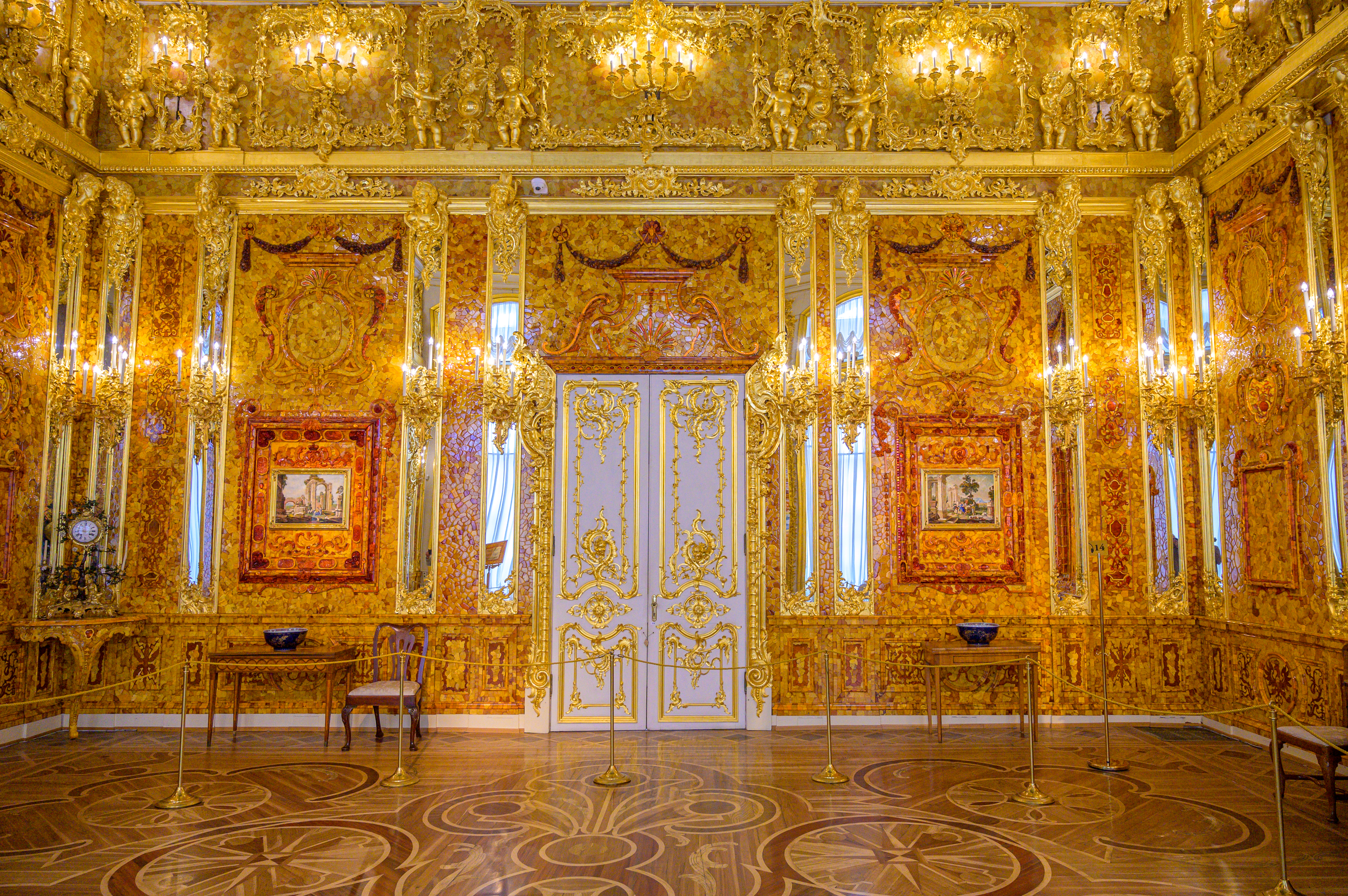 Along the Amber Route
---
Here are some images to complement the talk by
Chris Schüler
about the amber route from St Petersburg to Venice.
With thanks for the photographs of the Amber Room. The smaller one is the only colour picture of the old amber room at Tsarskoe Selo before it disappeared during WW2; the other is the new reconstruction of it in St Petersburg. Thanks for those pictures and also of the moth in amber to Anthony Kinahan of Dunedin Press. Thanks to NMS for the photograph of the amber beads.
All the above are taken from Amber, Tears of the Gods by Neil D L Clark, c. The Hunterian Art Gallery and Museum, Glasgow and published by Dunedin, 2010 (now out of print).