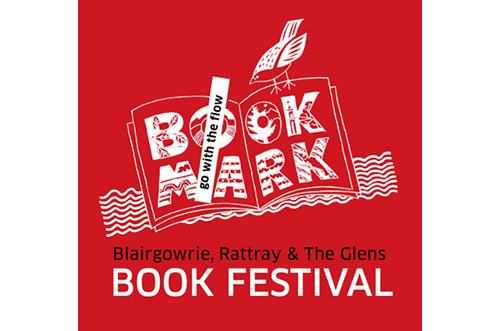 Thank you from Team BOOKMARK
---
Thank you all for coming to
BOOKMARK

's
last event of 2021.
Jim Mackintosh,
with guest poets
Beth McDonough
and
John Glenday
entertained a capacity crowd at St Catharine's on Saturday afternoon reading poems from respected Scottish poets celebrating the centenary of
George Mackay Brown
. Jim also revealed what a 'Swelkie' is! It is a whirlpool just north of Stroma, Orkney where George was born and lived. Jim also delighted the audience by playing recordings of George Mackay Brown reading his own poetry.
Thanks also to Team BOOKMARK for providing refreshments at the end of this and other Meet the Author events.
At the close of BOOKMARK 2021, Lesley Riddoch, journalist and broadcaster who chaired both Billy Kay and Andrew Crummy, invited Gail Wylie, BOOKMARK Chair, to participate in the podcast Community Pioneers, which showcases all the 'unsung heroes' who participate in and promote Scotland's communities. If you would like to hear this interview, please click here.
During the next few months, we will keep you up to date on Kate's recommendations for Books of the Month and Gail will keep you up to date on what is happening with the Book of the Year Award and any other happenings in BOOKMARK. I am at liberty to reveal that BOOKMARK 2022 is, almost, in the bag!
As always, if you would like to get in touch with us, please click here and send us an email.
With all good wishes
Team BOOKMARK