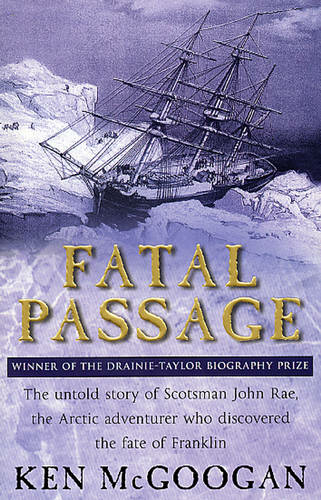 Fatal Passage: The Story of John Rae, the Arctic Hero Time Forgot

by Ken McGoogan (Bantam, 2001)

If you've been watching 'The Terror' on the BBC you might be keen to know what really happened to the lost Franklin expedition to find the North-West Passage. John Rae was a Scot from Orkney who, aged 19, became a doctor with the Hudson Bay Company. He became a renowned adventurer and explorer and solved two great 19th century mysteries: the fate of the disastrous Franklin expedition and the location of the last navigable link in the North-West Passage. Why and how he made these discoveries, and why they so enraged Lady Franklin that she, with the help of Charles Dickens, erased John Rae from the record books is the subject of this enthralling book. Although this is not a new book (published in 2001) it's timely to remind everyone that truth can be more fascinating than fiction.