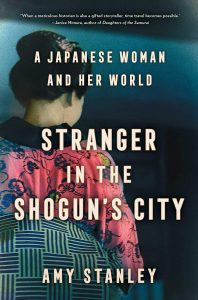 Stranger in the Shogun's City: A Japanese Woman and Her World

by Amy Stanley (Chatto & Windus, 2020)

Tsunemo was born in Japan's snow country in 1804 and expected to live a conventional life. However, after three divorces and a temperament too strong-willed for her family, she ran away to Edo (now called Tokyo) to live an independent life. This book is a fascinating window into 19th century Japan.